The CJFE is committed to adhering to best practices in governance and responsible financial management. The Board of Directors meets on a monthly basis to:
Review initiatives from CJFE committees
Review financial statements
Consider requests for funding, partnerships and new initiatives
Discuss and determine strategic goals
Committee chairs, with the exception of the Digital Issues Committee and the Gala Committee, are members of the CJFE Board of Directors.

If you're interested in joining, contact us here.
2022 CJFE Board of Directors
Committee chairs, with the exception of the Digital Issues Committee and the Gala Committee, are members of the CJFE Board of Directors.

If you're interested in joining, contact us here.
2022 CJFE Board of Directors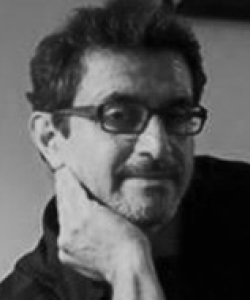 Morteza Abdolalian
Journalist, poet and translator Morteza Abdolalian has spent much of his academic and professional career abroad. In the late 1970s and early 1980s, during the struggle against the Iranian regime, he left Iran to continue his education in the Philippines. His articles in the university newspaper Dawn that were critical of Guards on campus resulted in him being blacklisted and cautioned by security for expulsion from the Philippines. He also worked for the Iranian students' publication Akhgar. When he returned to Iran in 1982, he was arrested at the airport and transferred to Evin prison. He settled in Canada in 1989 where his advocacy of human rights in Iran continued. He is a member of the Oakville Writers' Group and PEN Canada's Writers in Exile Program, and contributes to several local Iranian publications. Morteza currently runs a blog called Iran Watch Canada, which monitors daily human rights violations in Iran. Morteza joined the CJFE Board in 2002 and is a member of the CIFET Board of Trustees.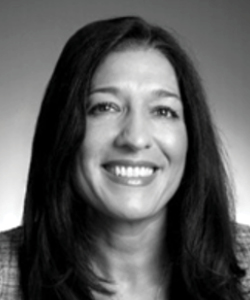 Rosa Damonte
Rosa is a strategic communications professional who has been providing reputation management, media relations, and communications support and guidance to executives at some of the most influential brands in North America for more than 25 years. Rosa's expansive experience and deep knowledge of communication best practices have contributed to her strong track record of transforming how companies engage with stakeholders and connect with audiences. Rosa received her Master of Communications Management from McMaster and Syracuse University.
Havoc Franklin
Havoc has spent more than three decades dedicated to journalism, training, content development, and programming in TV and Radio at the national and local level. He has worked in a wide range of roles within CBC Radio, CBC local and CBC News, dedicated to bringing content to audiences.  As part of his longstanding commitment to supporting free expression abroad, Havoc has also participated in journalist training in Cambodia, Thailand, and Malawi. A past president of the National Radio Producers Association, Havoc has been a member of CJFE for 25 years.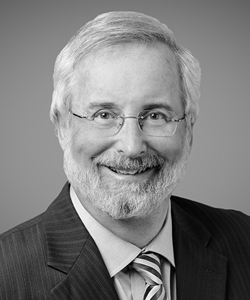 Peter Jacobsen
Peter Jacobsen has over 40 years of experience in practice as a litigator in diverse sectors, notably in media. Peter practises mainly in the areas of defamation law, media law, administrative law and constitutional law. He is a seasoned litigator and has significant experience in trials, appeals and judicial reviews at all levels of court and before numerous administrative tribunals. Peter provides regular pre-publication advice and litigation services to major media outlets including The Globe and Mail, CTV, as well as many magazines/periodicals such as Report on Business Magazine (ROB) and the Canadian Medical Association Journal (CMAJ), and publishers such as Penguin Random House. Peter rates as one of the best lawyers in the specialty of Media and Defamation Law in the 2021 edition of the Best Lawyers in Canada. He has worked and volunteered with many organizations, including the International Bar Association, Ad Idem/Canadian Media Lawyers Association, Advisory Board of OntarioNewsWatch.com, the Toronto Arts Council, the Toronto Arts Council Foundation and the Writers' Trust of Canada.
Carole MacNeil
Carole is an award winning journalist who is well known for her past roles at CBC television and CBC News Network. Carole has brought Canadians stories from Canada and abroad. She is an expert in the art of the interview, having spent the majority of her career as an interview host, producer and writer. Carole is a communications professional who now assists those in the "media spotlight" understand the fundamentals of news media and improve their interview skills. She is also a member of the Board of Directors for the Lunenburg Doc Fest.
Karyn Pugliese
Karyn, aka Pabàmàdiz, is currently the editor-in-chief of Canada's National Observer and a frequent guest panellist on CBC's Rosie Barton show. Formerly Karyn worked as the Managing Editor of CBC's Investigative Unit, overseeing the team at The Fifth Estate and Marketplace. Karyn is best known for her work as a Parliament Hill reporter and as the Executive Director of News and Current Affairs at APTN (Aboriginal Peoples Television Network) where she ran the news department for seven years. She joined Toronto Metropolitan University's faculty in the Spring of 2020 while completing a Nieman Fellowship at Harvard University. Karyn has worked in daily news and long-form investigations at various other outlets, including ichannel, VisionTV, and CTV.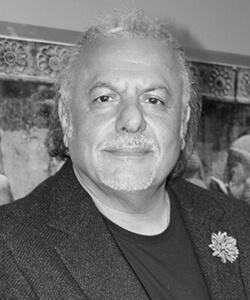 Kiumars (Kiu) Rezvanifar
Kiu is the President of the Canadian Ethnic Media Association (CEMA). He is the founder of KVC Communications Group in Toronto, specializing in communications and broadcasting Iran Zameen on CBC-affiliate CHEX, the first weekly Farsi-language television program, and Persian Tribune Magazine, an English-language monthly publication. Kiumars's second documentary feature, Unveiled Dreams, showcasing successful Iranian-Canadian women, was broadcast on Omni Television. He consults advertising and marketing agencies about Canada's growing ethnic market and has served on various provincial and federal committees and boards, including the Ontario Media Development Corporation (OMDC). For his contributions to Canada, he was awarded the Queen Elizabeth II Golden Jubilee and Diamond Jubilee Medals by the Canadian government.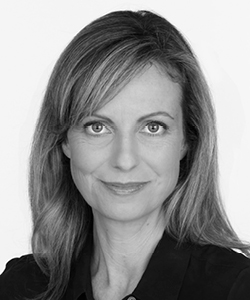 Michelle Shephard
Michelle is an award-winning journalist, author and filmmaker who has covered issues related to terrorism and civil rights since 9/11. During her two decades at the Toronto Star, she reported from more than 20 countries and made multiple trips to Somalia, Yemen, Pakistan and Guantanamo Bay. Shephard was the co-director and producer of the Emmy-nominated documentary Guantanamo's Child, which premiered at the Toronto International Film Festival in 2015 and won three Canadian Screen Awards, including the award for Best Direction in a Documentary Program and the Donald Brittain Award. She is a three-time recipient of the National Newspaper Award and has also won the Michener Award for public-service journalism. Her books include Decade of Fear: Reporting from Terrorism's Grey Zone, and her latest podcast was a CBC series called White Hot Hate, which focussed on the rise of the modern Neo-Nazi accelerationist movement.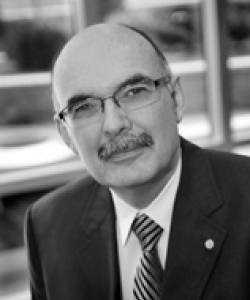 Frank Switzer
Frank is a trusted corporate communications professional with an accomplished career spanning the public and private sectors. He has held global responsibilities at several major Canadian financial institutions and served as Director of Communications for the Ontario Securities Commission. Frank also served in senior communication roles at the Ontario Legislature and was a broadcast journalist for a decade after graduating from the Carleton University School of Journalism.
Philip Tunley
Phil has more than 30 years experience as counsel in complex litigation matters. He represents clients at all levels of courts in Ontario, and in the Federal Courts and Supreme Court of Canada. He appears frequently in the Divisional Court and before a variety of administrative appeals tribunals. Phil's media and defamation practice centres on the defence of major media in defamation matters, as well as access to information requests, publication bans, and other proceedings that support the work of journalists in gathering and reporting the news. His experience includes matters involving defamation in social media, and on the internet, including cross-border claims. Philip joined the CJFE Board in 2005. His expertise as a lawyer has provided guidance and recommendations on the most effective strategy to battle free expression issues within the legal framework. Phil has been recognized by professional rating agencies, such as Best Lawyers in Canada 2019 which recognized his work in Administrative and Public Law, Appellate Practice, Corporate and Commercial Litigation, and Defamation and Media Law.