1 reactions
By Kevin Metcalf
When you Google yourself, what do you see? Is there anything in your search results you would like to remove? A past indiscretion? A profile on a corporate website which no longer aligns with your values? A dated quote from your high-school yearbook or an embarrassing video from a party in university? Search engines like Google aggregate and rank content through algorithms that use things like search history, known interests or location to give searchers what they want. Some of what you see about yourself might be embarrassing and you don't have a lot of control over what shows up. Daniel Therrien is the Privacy Commissioner of Canada and he wants to give you the power to remove search results about yourself by filing a takedown request to search providers. Sounds great? Well, not so much actually.
The Privacy Commissioner suggested in a January 26 draft policy position that Canadians have the right under current privacy laws to challenge 'inaccurate, incomplete or out of date' information. The policy document points to current regulations which require companies to provide accurate information and the ability of individuals to challenge that information. The end result would be the implementation of a complex system of private censorship that could see photographs, videos, news articles and social media postings delisted by search providers.
We're not always going to like what truths about ourselves are reflected back.
A similar censorship system has been implemented in the European Union and resulted in hundreds of thousands of requests for content delisting. Search engine providers are strongly opposed to this. An article in the UK based publication The Register quotes general counsel for Google Kent Walker, saying that the implementation of right to be forgotten in the European Union could imply "all mentions of criminality or political affiliation should automatically be purged from search results, without any consideration of public interest."
The Guardian analysed leaked code from a Google transparency report and concluded that of 218,320 requests filed between 2014 and 2015, almost half were successful in removing content. Almost 9,000 of those requests were for removal of information pertaining to political issues, public figures or serious crimes. "If the Court accepted this argument, it would give carte blanche to people who might wish to use privacy laws to hide information of public interest—like a politician's political views, or a public figure's criminal record," Walker wrote.
The Privacy Commissioner's policy draft also calls on parliament to conduct a review of proposed changes.CJFE participated in 2016 consultations on the "right to be forgotten" as one of 28 stakeholder groups. It is our position that the proposed "right to be forgotten" conflicts with the Charter of Rights and Freedoms, section 2(b): the right to "freedom of thought, belief, opinion and expression, including freedom of the press and other media of communication." Information and stories published online should not be made to disappear from the purview of inquisitive citizens.
The draft policy points out correctly that children today are growing up in an age where their heavily documented and surveilled online lives may permanently alter their futures and job prospects. This is indicative of a great need to provide digital literacy education at an early age, as Therrien's report suggests, as an alternative to the implementation of overbroad internet censorship regimes that attack free expression in the name of protecting youth.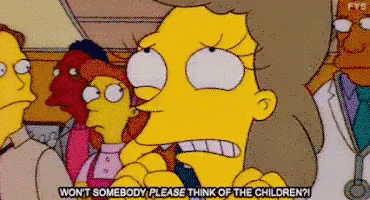 Where have we heard this argument before?
The right to be forgotten is a danger to press freedom and freedom of expression and has no place in Canada's open society. Removing material from search engine rankings impairs access to information and the right to know. Crucially, it risks altering the historic record, and similar to Strategic Lawsuits Against Public Participation, delisting requests could be used to chill advocacy, dissent or journalism on issues of critical public interest. In the day and age of #MeToo, it's not difficult to see how powerful individuals might use the right to be forgotten to scrub Google searches of negative, truthful information linked to their names.
George Washington University law professor Jeffrey Rosen called the right to be forgotten "the biggest threat to free speech on the Internet in the coming decade." It certainly threatens a major conflict between search engines and media outlets. Editorial decisions must rest with publishers — not tech companies. Google cannot and should not be the gatekeeper for what information the public can access. Taken in tandem with a gravely concerning proposal asking the CRTC to authorize Canadian ISPs to block certain websites on behalf of lobbying groups, we're seeing the emergence of a disturbing trend toward internet censorship in Canada.
If this censorship plan goes forward, residents of Canada will find it increasingly difficult to reach accurate content. The right to be forgotten delists content regionally. This means that a researcher outside of Canada could see accurate information about topics which are excluded from Canadian search rankings. In much of the developing world, internet users rely on Virtual Private Networks (VPN) to circumvent geo-restrictions and access accurate or complete information due to public or private censorship of information resources, including the media. The right to be forgotten proposal is, if nothing else, a bold endorsement of the utility of VPN technology in Canada, and a worrying sign for internet freedom in one of the world's only "full democracies".
---
Kevin Metcalf is the Promotions and Communications Coordinator for Canadian Journalists for Free Expression.
Do you like this post?