In 2010, Pakistan became the world's deadliest country for journalists. According to annual statistics compiled by CJFE, fourteen journalists were killed as a direct result of their work in that year alone. Some of these journalists were killed while covering dangerous assignments or were caught in crossfire, but many of them were deliberately murdered.
In 2011, this trend of increasing danger has shown no signs of abating; violence against journalists continues, unchecked and unpunished. So far this year, eight media workers and journalists have been killed – a figure identical to those reported killed in 2009 – once again making it the deadliest country for journalists and placing it ahead of notoriously dangerous countries such as Mexico and Iraq. Since 2006, CJFE has recorded a total of 45 journalists who have been killed in Pakistan. Despite this troubling repetition of events, investigations into these deaths and justice for those responsible are not forthcoming. With an impunity record the Committee to Protect Journalist has described as "abysmal," Pakistan remains the worst country in the world for impunity.
CJFE spoke with Owais Aslam Ali, the Secretary General of the Pakistan Press Foundation (PPF), about the dangers facing journalists in Pakistan. "In order to reverse the culture of impunity in Pakistan it is crucial that the results of inquiries into the deaths of journalists be produced and released to the public as soon as possible," explained Owais. While the Pakistani government has been quick to declare official inquiries into these murders in the past, it is rare for these investigations to be followed through or taken seriously. If results are produced, they are typically withheld from the public.
Owais also noted the importance of releasing the findings of an investigation. If results are not released, "the public anger shifts, people don't feel as strongly, and nothing happens. It promotes a culture of impunity." Public outrage is the bedrock of influence needed to ultimately ensure the safety of journalists in the future; if no results are released, no further action is taken. Owais pointed out that since 2002 only one case out has garnered international attention, leading to the identification and prosecution of those responsible. The kidnapping and brutal execution of American journalist Daniel Pearl in 2002 led to an unprecedented collaboration between the American CIA in Pakistan, the FBI, and Karachi police to arrest suspects Ahmed Omar Saeed Sheikh and Khalid Sheikh Mohammed, who later confessed to beheading Pearl during his Combatant Status Review Tribunal.
The Murder of Syed Saleem Shahzad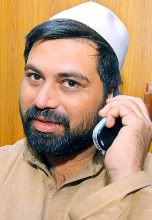 One of the most prominent murder cases in 2011 is that of Syed Saleem Shahzad, who vanished on May 29, 2011. Shahzad, a highly-respected 40-year old Pakistani journalist, disappeared after the publication of his latest article for Asia Times Online in which he reported that Al-Qaeda operatives had successfully infiltrated the Pakistani navy. His body was discovered two days later near the town of Mandi Bahauddin, exhibiting signs of torture about the face and neck. Shahzad had also recently released a book entitled Inside the Taliban and Al-Qaeda, just days before his disappearance.
Shahzad's killing has sent a shockwave throughout the Pakistan and international media communities. On June 1, CJFE signed a joint action letter with thirty-three other IFEX members calling on the government of Pakistan to reverse the culture of impunity through the launch of investigations into the murders of Pakistani journalists including Shahzad. The investigation is of a particularly sensitive nature as Pakistan's Inter-Services Intelligence Directorate (ISI) is implicated in the murder of Shahzad. Owais called Shahzad's death a "wake-up call" that the Pakistani government can no longer continue to ignore.
It is not uncommon for Pakistan's ISI, who closely monitor citizens of Pakistan, to round up journalists over any report deemed unflattering to the government. Commonly viewed as the most powerful institution within the Pakistani government, the ISI are feared by many. Detentions of suspected militants, political activists, journalists and separatists, without charge and for long periods of time, are a routine occurrence. The ISI officially denies any involvement in the death of Syed Saleem Shahzad, despite claims from Shahzad's colleagues that top ISI officials threatened him prior to his abduction.
The ISI is just one of several groups believed to be responsible for attacks against the media. In regions such as the Federally Administered Tribal Areas (FATA) and the southernmost provinces of Sindh and Balcohistan, media workers are at risk from the conflicts waged between armed militant groups and government forces. Journalists are caught between possible suicide attacks by the Taliban and a security force that regularly harasses journalists.
Though Pakistan does not officially censor journalists, the reception of published work is often unpredictable, and can draw ire from local tribes, militants or the government. Reporting on sensitive topics such as politics, religion and security services is likely to antagonize one or more of these groups with often fatal repercussions; as a result local and foreign reporting about these tribal areas while on location has come to an end, with many journalists moving to large cities to report on the conflicts from a safe distance. And yet so dire is the situation that even uprooting one's entire life does not guarantee safety for these journalists after they have moved.
Another response to the scourge of impunity is also problematic. It was reported in The Lahore Times that on June 2, 2011, Pakistan's Interior Minister Rehman Malik, claiming journalists in Pakistan face "negative forces" in their work, issued orders allowing small firearms to be carried by journalists for their security and self-defence. However, the problematic initiative could be seen as a sign that the government is taking a laissez-faire approach to providing security and a safe environment for journalists to work in, and is instead making the journalists themselves responsible for their own safety.
Impunity for those who kill or otherwise harm journalists in Pakistan places everyone at risk. A free press, rather than a mere privilege, is a vital necessity in a democratic society; without it, the people are robbed of an informed, unified voice with which to speak out against injustices committed against them as a whole. Failure to credibly investigate allegations, exact disciplinary or accountability measures and a complete lack of consistency in prosecuting those responsible has reinforced this culture throughout Pakistan. Owais sums up the situation in Pakistan: "Unless those who attack or kill journalists are brought to account, the sense of danger for journalism, the sense of insecurity, is not going to lessen."
International Day to End Impunity
On November 23 , the International Freedom of Expression Exchange (IFEX) and its 95 member organizations (which include CJFE, PPJ and CPJ among others) will mark the first annual International Day to End Impunity. In 2009, the single deadliest attack on journalists in recent history took place on November 23, when 32 journalists and media workers were among the 57 people slaughtered during the Maguindanao massacre in the Philippines. Impunity has always been a priority issue for IFEX members, and the International Day to End Impunity will serve as a platform to strengthen counter-impunity campaigns. We hope that it will highlight the severity of the problem in Pakistan and help those like Owais and the Pakistan Press Foundation who are bravely fighting to put an end to impunity.
Owais Aslam Ali, Secretary General of the Pakistan Press Foundation (PPF), holds a degree in journalism from Cardiff University, and was among the recipients of the Nieman Fellowship for Journalism at Harvard University in 2002. In addition to the PPF, Owais is also chairman of both Pakistan Press International and Asianet-Pakistan, the oldest and largest digital content syndication service in the country.
Read our alert calling on the government of Pakistan to investigate these crimes.